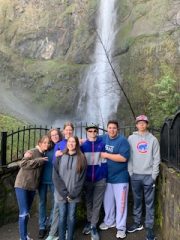 WELCOME to our seventh and eighth grade class.
The seventh and eighth grade students are the leaders of CAES.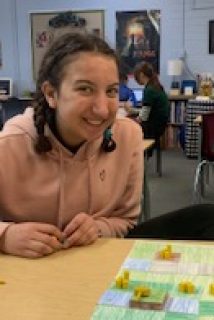 As leaders, the students are given opportunities to mentor younger students as part of the their curriculum. 
Learning should be fun even for the older classes. Daily work must be done, but projects and programs are included to give seventh and eighth graders a chance to learn and grow in other ways. 
Projects allow the students to show their interests while learning how to manage all of the pieces of this process.
The photo to the right shows a book report in the form of a game that each student created and then took turns playing.